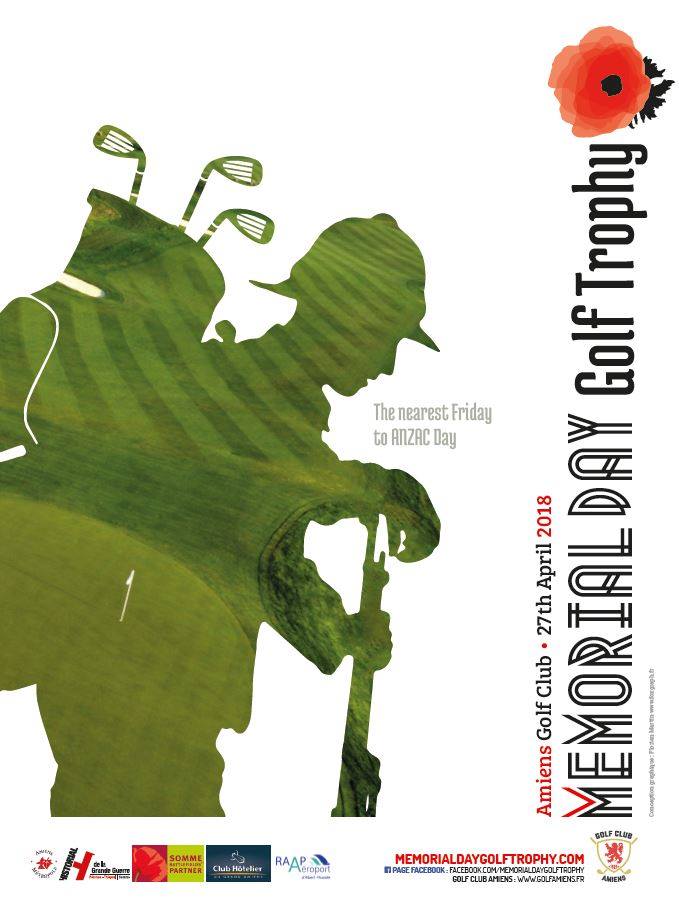 Memorial Day Golf Trophy
AMIENS GOLF CLUB is located in the north of France, in an area where lots of WW1 ('14 - '18) battles took place, among them the famous and most deadly one, 'The Battle of the Somme'.

Members of this club are very much aware of the sacrifice made by so many young men who lost their life for the freedom and democracy of our free world. We would like to honour these soldiers, by organising the first MEMORIAL DAY GOLF TROPHY, and celebrate the 100th anniversary of the end of this war. We invite all their relatives and fellow countrymen to join in a peaceful and enjoyable golf battle.
Let us make sport a bridge between nations and let us have fun !
Daily program – Single Stableford Competition
9H : WELCOME DRINK & SCORE CARD DISTRIBUTION
10H : SHOTGUN TEE-OFF
16H : COCKTAIL & AWARDS CEREMONY