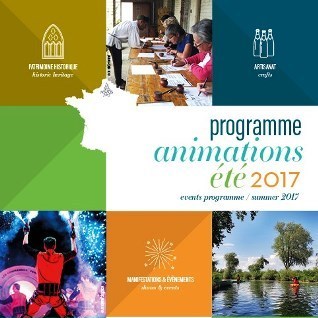 The events programme / summer 2017 is available
Come and discover the Val de Somme territory with many activities on various topics : nature, history and crafts...
The events programme / summer 2017 is available at the Tourist Office of the Val de Somme 30 Place de la République - 80800 Corbie
You can also download it :

brochure-animations-estivales-2017.pdf (3.3 Mo)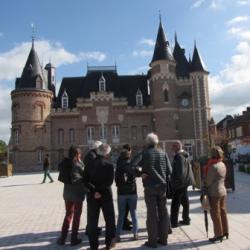 ON THE TRAIL OF THE PRESTIGIOUS CORBIE
From tuesday to saturday at 4.30 PM (July and August)
Guided tour of Corbie history, looking at the different elements of its heritage, from its origins until the twentieth century.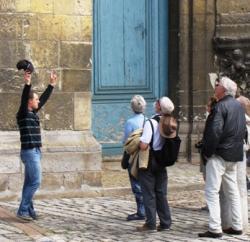 GUIDED TOURS OF SAINT-PIERRE ABBEY-CHURCH IN CORBIE
From Tuesday to Saturday at 3 PM (July and August)
Classified as an historic monument since 1919, this gothic style religious building was the main church of the powerful Corbie Abbey whose influence extende throughout Europe. Here you will discover the remains of a long distant past.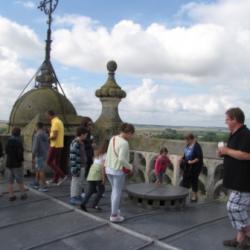 ASCENSION OF THE SOUTH TOWER OF THE ABBEY-CHURCH OF CORBIE
Every Friday at 10.30 AM (July and August)
After climbing 200 steps, make the most of the 55-metre high vantage point and enjoy the magnificent panoramic view over the valley of the Somme, with information supplied by your guide.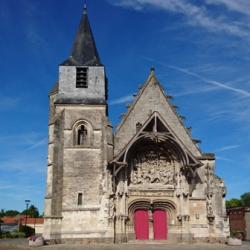 THE MYSTERIES OF LA NEUVILLE CHURCH
Every Thursday at 10.30 AM (July and August)
This church, built at the beginning of the Renaissance, is a wonderful example of the gothic and classic style. It lacework tympanum, which has received Historic Monument classification, is the most beautiful example of this.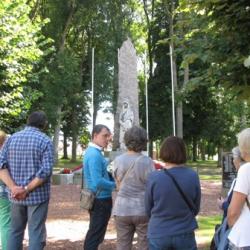 VILLERS-BRETONNEUX, FROM THE GREAT WAR TO THE RECONSTRUCTION
Tuesday 4 July and Friday 4 August at 10 AM
Guided tours of Villers-Bretonneux allowing you to explore this city, a strategic point in the First World War. It was totally destroyed during the battle of 25 April 1918, before entering a period of reconstruction during which the Art Deco style left its mark. During the second half og the tour, you have the optionof visiting the Franco-Australian Museum which has been completely renovated.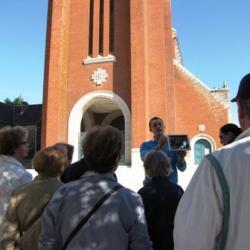 VILLERS-BRETONNEUX, FROM THE MEROVINGIANS TO NOWADAYS
Saturdays of 15 July and 5 August at 10.30 AM
Urban trail during which one you will hear the story of this commune from the Merovingian era to its illustrious industrial past.