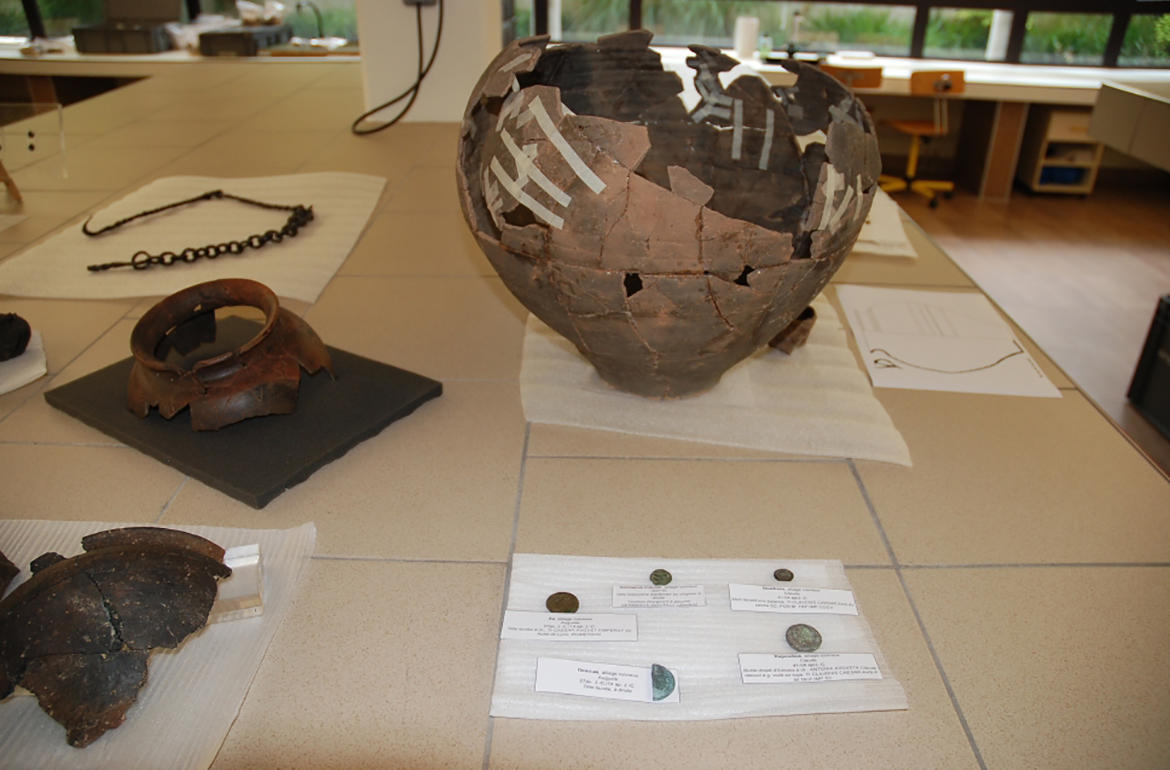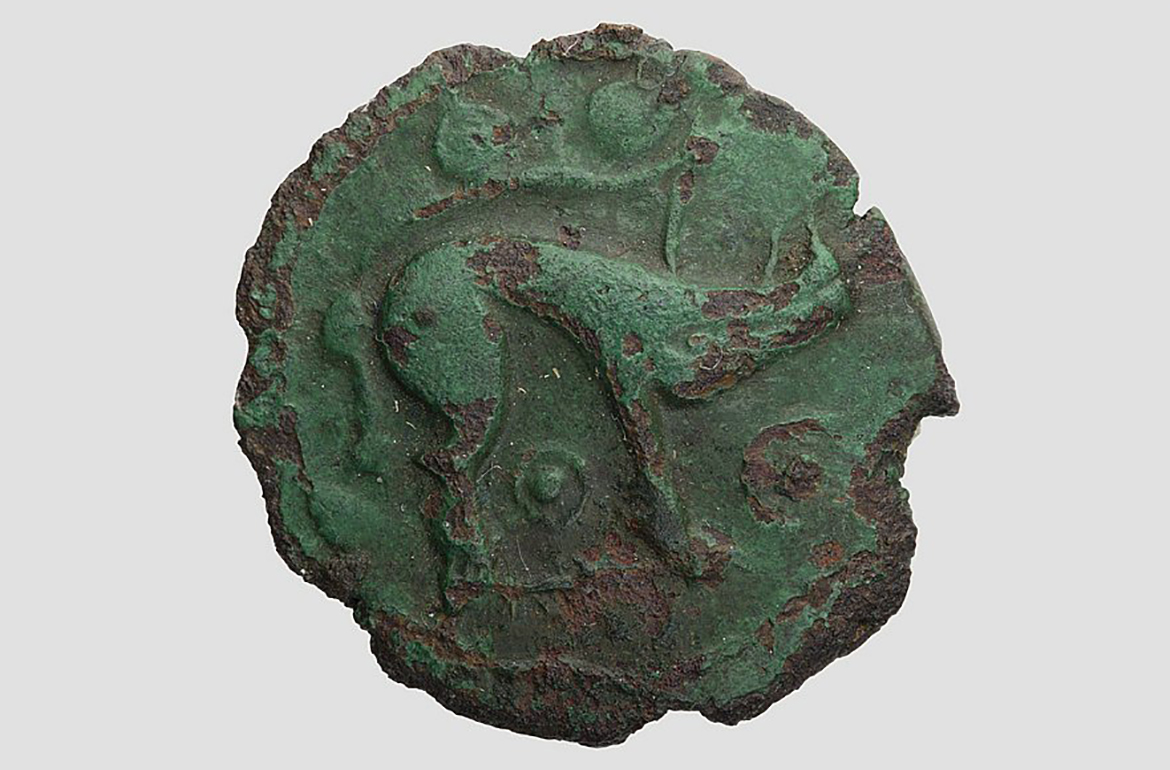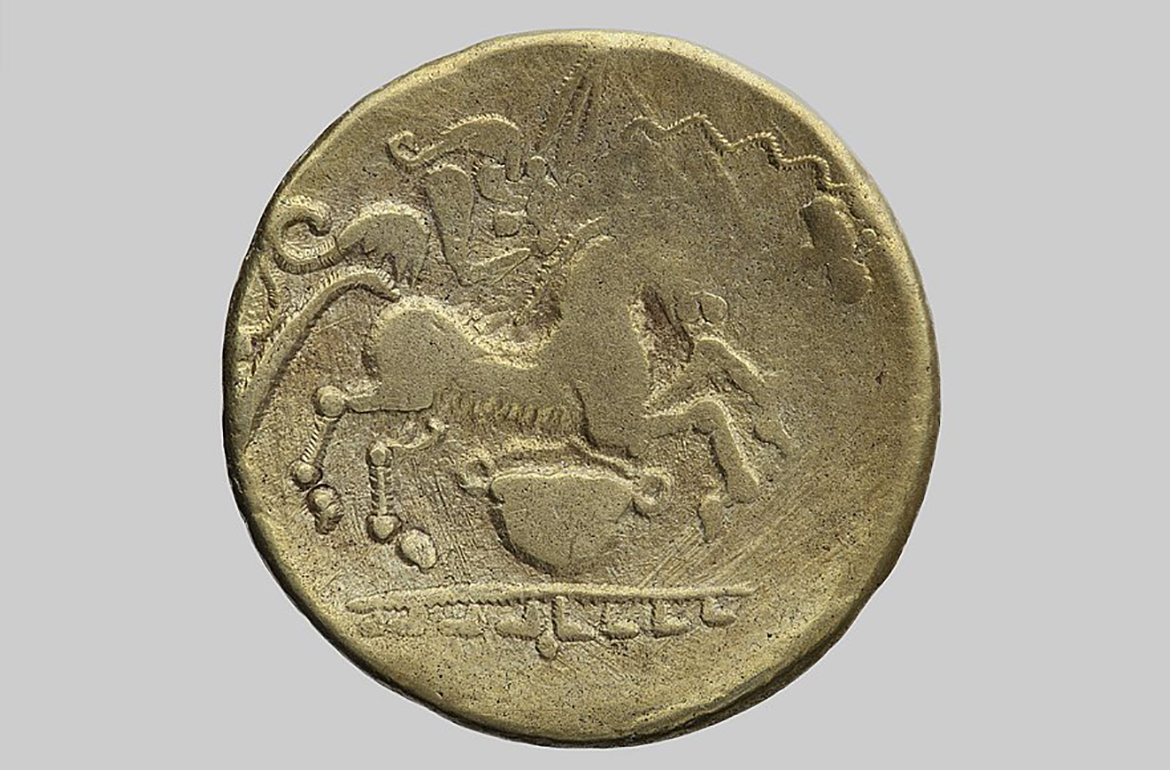 An archaelogical past
Val de Somme is a land with a rich archaeological past where many vestiges still remain, from the Neolithic period to the Gallo Roman period.
The départemental archaeological centre of Ribemont-sur-Ancre
In 1962, to the north-west of the village of Ribemont-sur-Ancre, Roger Agache discovered visible remains over an area of around 1 km which he interpreted as being those of a huge Gallo-Roman villa. After several years of surveys and aerial photos, the existence of an 80 hectare Gallo-Roman city thought to have been built in 1 BC was finally revealed. Archaeological surveys continued, and in the 1980s, unearthed two ossuaries and a charnel house (a store of human bones and weapons). The results of the anthropological study of the entire cultual site revealed a population which was mainly masculine, with at least 500 individuals.
In view of the importance of the excavations, a départemental archaeological centre was created in the 1990s. Today it offers the public a guided tour of the archaeological site, a visit to the permanent exhibition areas and above all to the professional areas of the centre (work rooms, laboratories, storage depots of archaeological material...). Tours are accessible solely to groups; information is available on www.centre-archeologie.somme.fr
Access & contact
9 place du général de Gaulle - 80800 Ribemont-sur-Ancre
T. : 03 60 01 53 50
www.centre-archeologie.somme.fr
Opening time
Tours are accessible solely to groups. Informations on www.centre-archeologie.somme.fr
Tariffs
5 euros per personn (group of adults )
2.50 euros per personn (group of children)