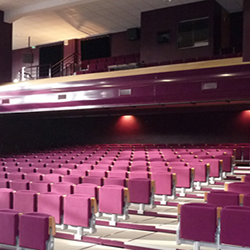 LES DOCKS THEATER
This auditorium stages numerous shows during Corbie's cultural season.
At les Docks Theatre, the eclectic programme will allow you to discover or rediscover an array of artists or high quality courses: Yaël Naïm, Sinsemilia, Zik Zazou, the National Orchestra of Picardy...
To view Corbie's cultural season programme, please visit the town hall website . And throughout the season, you will be able to enjoy all types of exhibitions at the Visitors' and Activities Centre (see the programme).Les Docks Theatre stages forums, meetings and many private and associative events.



Access & contact
30 place de la République - 80800 Corbie
Tél. +33 (0)3 22 96 43 30