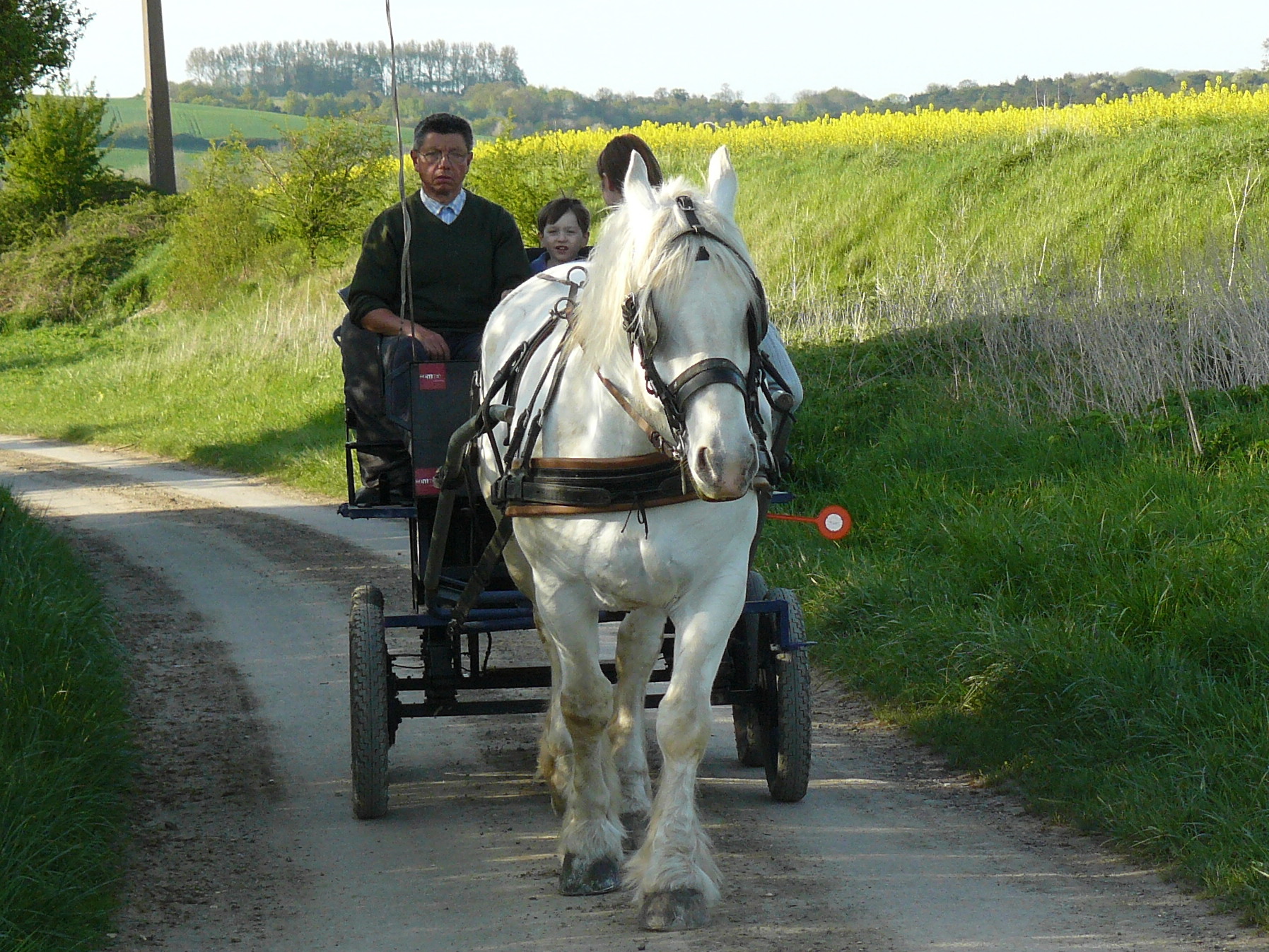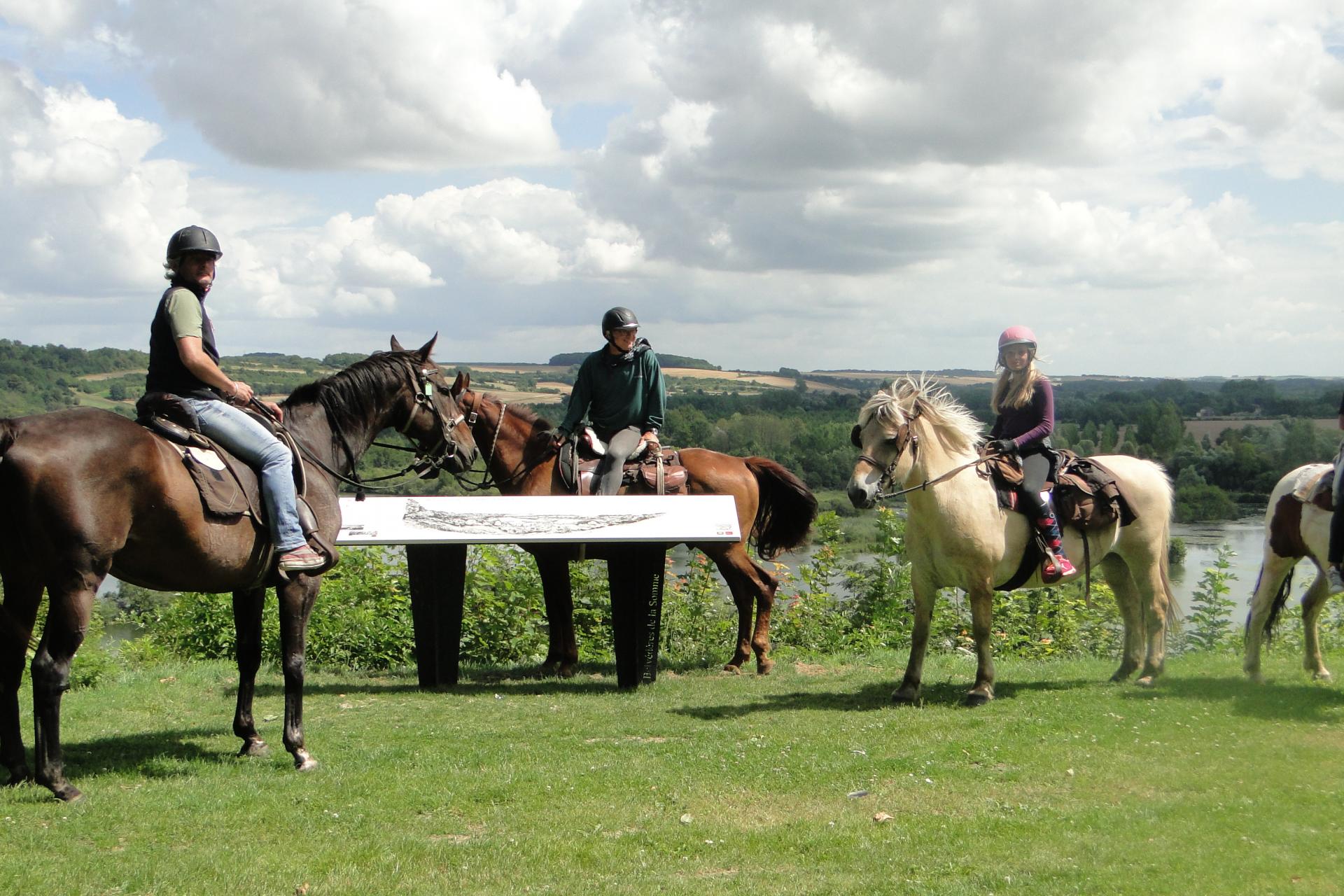 BY HORSE
Whether in a carriage or on horseback, you will always find an original way of exploring the natural riches of Val de Somme.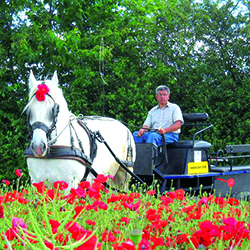 PENSEE DE LE HAMEL
You can visit the Australian battlefield of Le Hamel aboard the pretty carriage belonging to the Pensée association. The moving story of these soldiers who came from the other side of the world. Pensée can also take you on delightful nature trips by horse and carriage through the countryside (4 different 5 km circuits – duration: 1hr)
Access & contact :
2 bis rue de l'Abbé Loir - 80340 Le Hamel
Tel. +33 (0)3 22 96 03 16 or +33 (0)6 99 20 10 54
penseedelehamel@gmail.com
Opening :
From 1 January to 24 December between 9 am and 12 pm and 2 pm and 6 pm.
By appointment only.
Rates :
All-in price for a 1 hr nature trip / maximum of 5 people: € 35 (per adult)
Price for a 1 hr 30 minute visit to the battlefield of Le Hamel / maximum of 5 people: € 60 (per adult)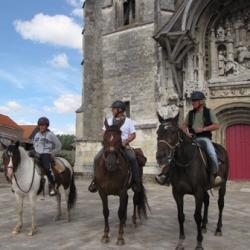 SOMME RANDONNEES A CHAVAL
The association "Somme randonnées à cheval" offers trips lasting a few hours or horseback trips of one or several days in the Valley of the Somme. These trips are lead by Michel Fromont. He is available every day to take you horse riding, alone or in a group, in the Valley of the Some. He can offer tailor-made routes and accommodation, depending on your wishes, taking in the region's sites and monuments such as >The Sainte Colette vantage point, Notre Dame Church in la Neuville, the Australian Memorial, the turning wells, the marshes of the Somme, etc. You can also come with your horse.
Access & contact :
80115 - Pont-Noyelles
Tel. +33 (0)6 27 07 44 23
somrandacheval@gmail.com
http://sommerandonneesacheval.ffe.com
Rates :
From € 25 / per ride
And if you prefer horseback trips, here are a few contacts which you will find very useful.
Les écuries (stables) d'Aubigny - rue Neuve - 80800 Aubigny - 06 13 56 44 10
Les écuries du Val d'Ancre - 24 Grande rue - 80800 Bonnay - 03 22 52 46 07
Société Hippique (equestrian club) - 25 rue Robert Léger - 80800 Ribemont-sur-Ancre - 03 22 40 67 97