Blog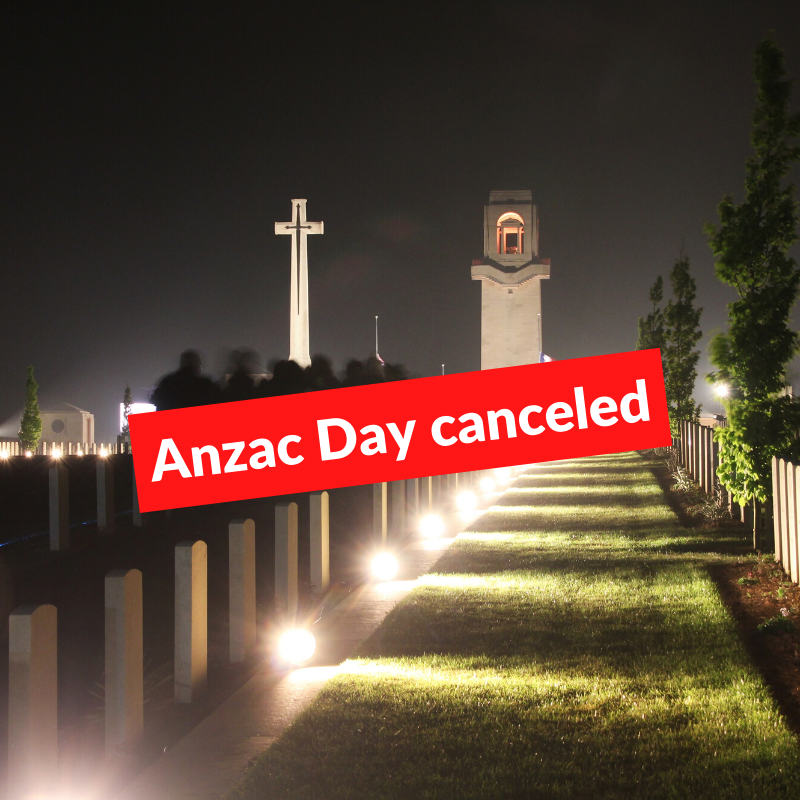 Due to the Coronavirus the Australian Government has today made the difficult decision to cancel all Australian-led overseas Anzac Day services this year. The increasing spread of the Coronavirus has serious implications for all travellers. The health and safety of all Australians is paramount to this decision.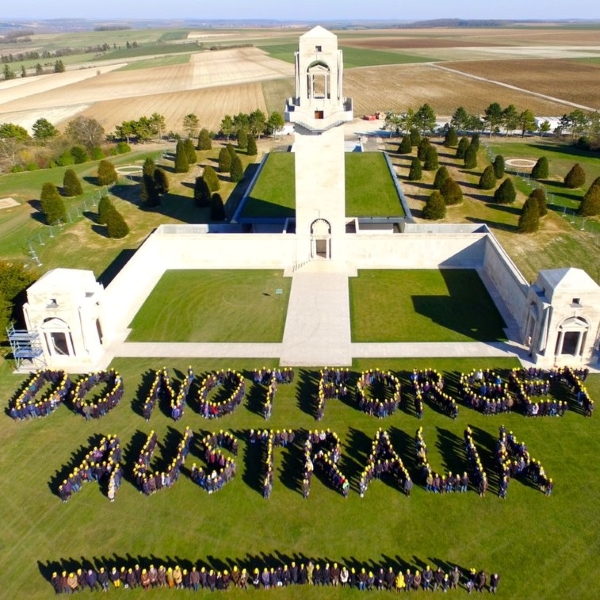 100 years ago, the Val de Somme witnessed the bloody battles of the First World War. The region is still commemorating the sacrifice of these young australian soldiers who fell far away from their home defending France. Today, the inhabitants of the Val de Somme show their support for the australian people.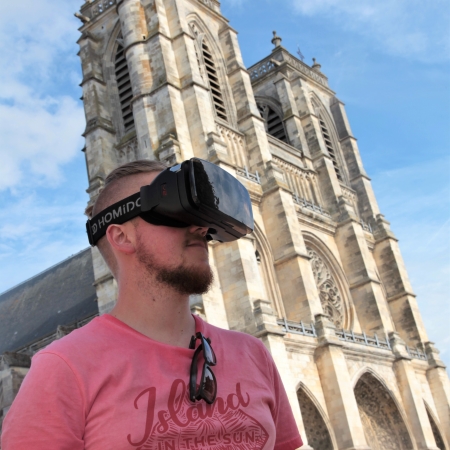 Who said that virtual reality was reserved for video games?
In the Val de Somme, technology serves history ! Did you know that in the Middle Ages, Corbie sheltered nearly 300 Benedictine monks in a large royal abbey radiating across Europe? After the damage of the French Revolution and the ravages of the Great War, only some vestiges remain, like the abbey church. So difficult to imagine a refectory where there is now a parking!
The tourist office of the Val de Somme offers a unique and unusual guided tour: visit Corbie Abbey in virtual reality. After watching for a few minutes, a 3D reconstruction film of the abbey, you will be equipped with a tablet or a virtual reality headset. Follow your guide through the streets of Corbie and let yourself be carried away! You will then embark on a journey back in time, in the heart of the former Benedictine abbey of Corbie ... Immersion guaranteed!
Rates
7 € (+ 12 years old), 4 € (6-12 years old), free (-6 years old)
Limited to 12 people
Schedules
Saturdays of September at 14:30
During Heritage Days: September 21st at 10:30 am, 2:30 pm and 4 pm, and September 22 at 2:30 pm and 4 pm
Duration: 1h30
Ticketing & booking:
Val de Somme Tourist Office
28/30 Place de la République 80800 CORBIE
Tel: 03 22 96 95 76