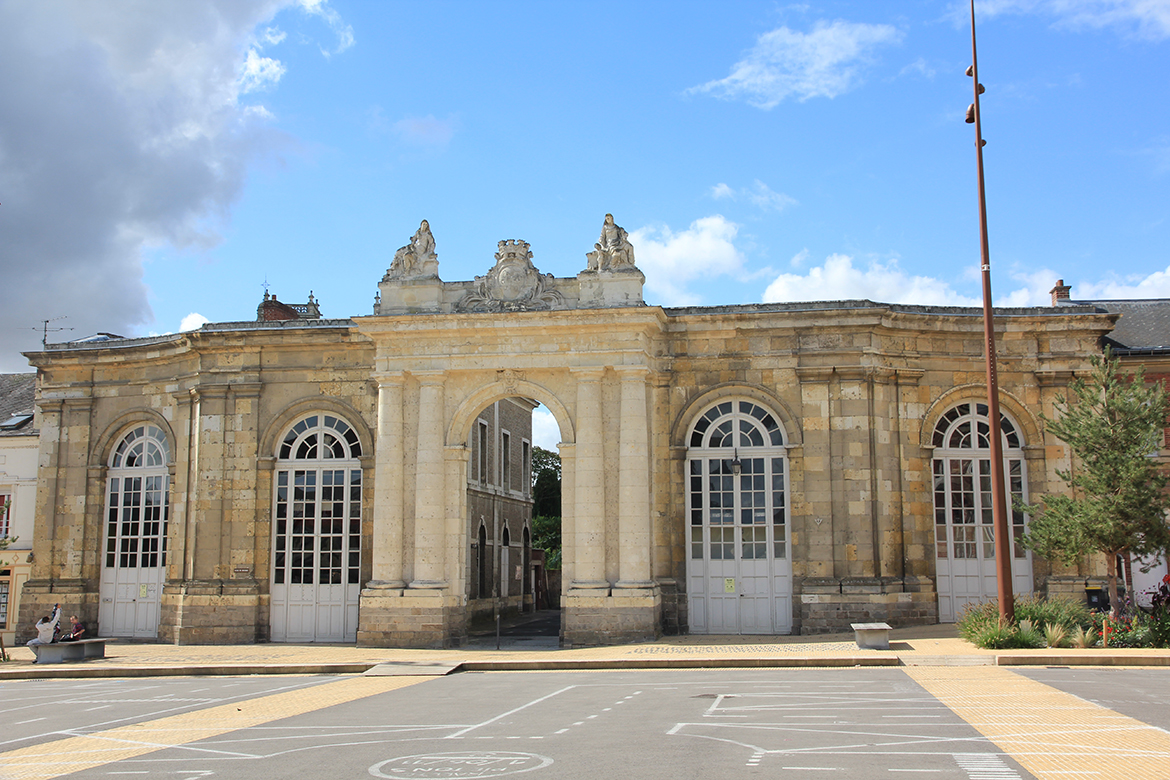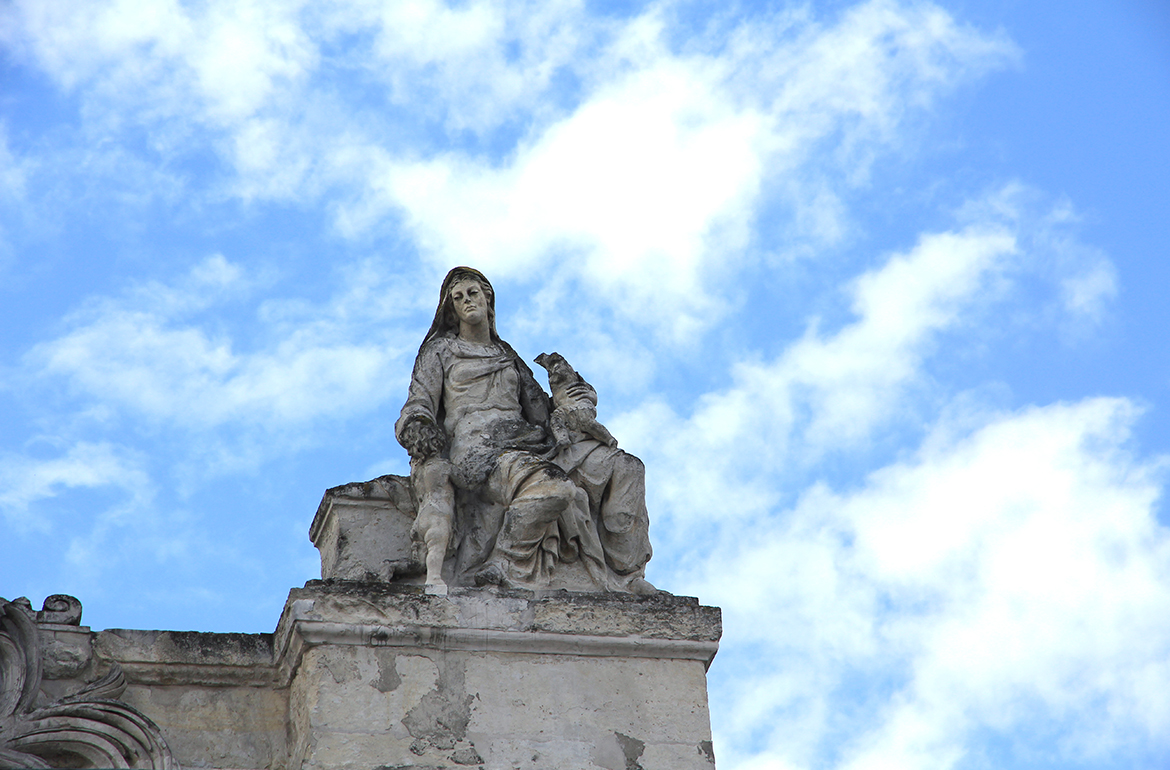 THE MONUMENTAL DOOR OF CORBIE
It is aptly named, as we feel small when we moving under its arch. Then imagine what Corbie time of its past grandeur.
Also called the Gate of Honour, this porch of 1750 was in fact the entrance to the Abbey. It is all that remains of the wall that surrounded the courtyard, allowing the access to the cloister.
If you look at the top of the arch, you will notice that it is dominated in the center of a shield, adorned with two statues: left, the allegory of Faith; right, the allegory of charity. These works of art have recently been restored, following their decapitation during the First World War in 1918.

Access & contact :
Place de la République - 80800 CORBIE